The Simple Steps of Silca System
We manufacture and distribute innovative, environment friendly building products.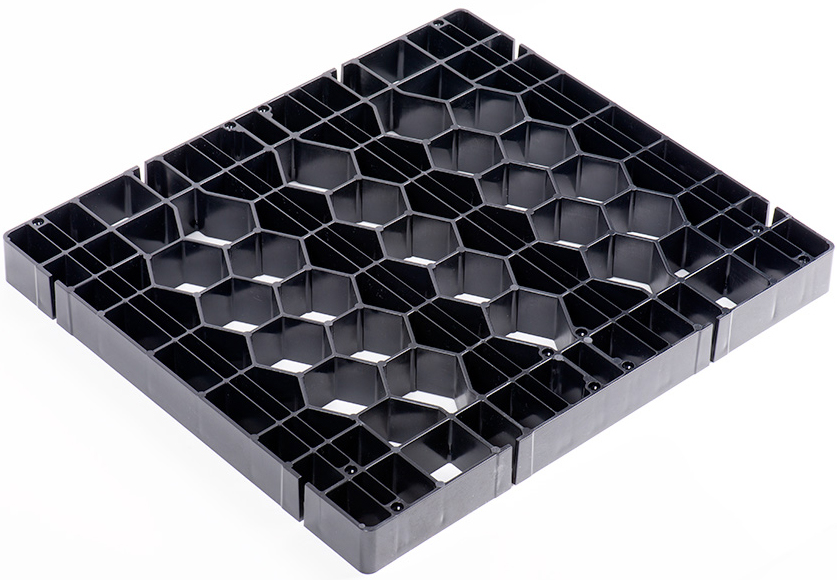 Welcome to Silca System
Install tiles/pavers over elevated deck frame with Silca System interlocking, structural deck grates. 
NZ MADE from 100% Recycled materials.
Silca Grates are screw fixed directly to timber or aluminium deck joists providing a level, permeable, solid surface on which to lay almost any kind of paving material. Tiles, natural stone, concrete pavers, porcelain, brick, or even artificial turf.
Standard elevated deck or over membrane.
The Grates also provide drainage and ventilation, preventing moisture buildup and ensuring the longevity of the surface material. 
Level-Entry through threshold, permeable surface E2.
Silca System is a cost-effective and eco-friendly alternative to traditional deck installation methods and is suitable for both residential and commercial applications.
Read More About us here
"We're very happy with the end result"
"Silca paving system for the Granite paver deck turned out to be brilliant and outperformed our expectations."
"Very happy with Silca System, saved us a fair bit of $$$$$"
"The Silca paving system was excellent to install – 4 hours to install 50+sqm of the Silca grates. – 2 people working on it – one person placing one person screwing them down.
Fantastic!!"
"Definitely a great system for these applications, no other solution would have beat it."
"The decision to use Silca System® for our new deck was an easy one. We wanted a unique, low maintenance deck but found composite decking far too expensive."
"The Silca System® substructure and Travertine was an answer to the ongoing upkeep problems we had with our old wood deck. The Silca Grate™ was very simple to install"
YOU CAN GET A QUOTE FOR YOUR NEXT PROJECT HERE…
YOU CAN ORDER A SAMPLE FOR DELIVERY HERE…
Experience
Our team has decades of experience in the construction industry, you can be assured we know what we are talking about. 
Aim for same day Shipping
Provided your order is confirmed in the am, we can have it with our dispatch team in the pm and get your order on the way.
Free Quotes
Every job is different, and we can quote specific to your project, pronto!
Contact us and we are on it.

Deliver Quality
We manufacture right here in NZ with an ISO 9001 accredited facility, using strict quality control procedures.
Every batch tested.


Customer Service
Going the extra mile comes naturally to a team passionate about our product and the industry. We offer a level of service other companies cannot.
Innovation
We are constantly researching ways to improve our products, services and the industry using sustainable technologies and practices.
 
Advantages and Benefits of Silca System®
Silca System is a highly innovative, revolutionary, one of a kind construction product
Silca System is the only product on the market which supports any kind of paving on timber joists, with options for on membrane and ground applications
Silca System is designed to keep super strong in any climate! From the snow and ice of the Southern Alps to the tropical heat and moisture of North Queensland and the Pacific Islands!
Silca System provides reduced Fire Risk! With non-combustible pavers on top, it does not allow falling hot ash or embers to smoulder into the deck and substructure. We also offer a Fire retardant Silca Grate rated V-0 upon special order.
Silca System (including paving) is more economical than Kwila, Accoya and other hardwood decking, and is over 100% cheaper than the construction of an elevated concrete slab (the only other existing way to have paving at height)
Silca System is manufactured from 100% recycled materials, allowing for a more environmentally friendly deck/patio as opposed to unsustainable hardwoods
Silca System used in conjunction with pavers, provides a maintenance free, durable raised patio, without the continuous maintenance hassles and ongoing costs of wooden decking.
Silca System can be used for a wide variety of applications: Decks, Patios, Stairs, Ramps, Paths, Bridges, Docks, Around Pools, Commercial and Civil Applications